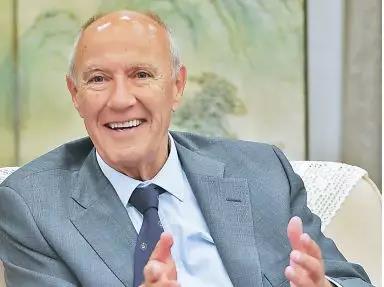 "China has made extraordinary achievements in IP protection. The experiences in continuous determination for the past 40 years and the multilateral cooperation in supporting IP protection can be shared with other countries in the world," said WIPO Director General Francis Gurry in an interview with China Intellectual Property News on the sidelines of the High-Level Forum on China IP Protection held in Beijing recently.

"China's journey into IP system reform has been an extraordinary one, and China is now a world leading player in IP creation and protection," stressed Gurry, "China has formulated some vital policies and measures including national IP strategy, the 13th Five-Year Plan on national IP protection and application one after another. In addition, China also stepped up IP protection by establishing IP courts and activity revised patent and trademark law."
"As a developing country, China has made remarkable achievements in scientific innovation. "We have known that there has always been a very important strategic focus on S&T, innovation and IP from Chinese leadership, I think this is the No.1 important ingredient that any country needs. For such a large and diverse economy, China is able to do it in such a compressed period of time. That's quite remarkable."
"In terms of AI and intellectual property protection, Gurry said that this relationship is very close and important. For one side, AI has been used in IP protection and management as a technical way. For the other said, IP can promote AI-based innovation."
In Gurry's eyes, an array of countries have attempted on data protection and formulated a series of policies and laws including data localization, free flow of data, localization for personal data, integrity, security and competition. There has no such thing as an all-inclusive law on IP and data yet.
"Whose data are they? It's really hard to define who has rights of access and under what circumstance. I think we have to realize that property is a very open and flexible concept," said Gurry.
"China is trying to develop an appreciation of the importance of the transition from physical capital to intellectual capital, and the importance of intellectual property in promoting value addition in moving from factory production to robotics, automation, research and innovation. These are extremely important lessons for the rest of world," Gurry added.(Text by Liu Peng/Photo by Zeng Jia)
(编辑:孙雅曼 曹雅晖,实习编辑:邵京京,编校:崔静思,审读:蔡莹,美编:李羽)